Deep Meditative Retreats – 14 – 19 November
Inner silence & transformation
---
Follow us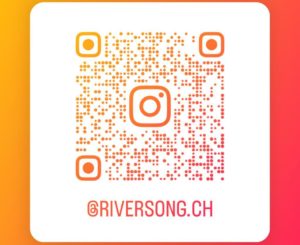 https://www.instagram.com/riversong.ch
---
Rooms availability (new window)
Other (baths, barefoot trail, gift vouchers, etc.)
Please email info@riversong.ch
---
Experience the joys of rejuvenation with a visit to RIVERSONG in the Swiss Alps. Surrounded by majestic mountain peaks, the centre nestles at an altitude of 1100 metres on the lush green plateau of Vallon des Plans-sur-Bex. The melody of the lovely rushing river has inspired the name, RIVERSONG.
An out-of-town stress-escape that reconnects you with the essential values of life and nature: Stay in one of two newly renovated, hundred year old timber houses with breathtaking views over the surrounding landscapes – the perfect place to unwind, refresh and have rewarding encounters!
Featuring the wonderful health benefits of an open air, authentic larch barrel bath with a spectacular view out over the mountains – bathe in highly therapeutic saline spring water which has been naturally heated by log fire or solar!
Whether alone, in a couple, with your family or in a group, enjoy a one to five day full board stay at RIVERSONG! Offers, rates and reservations
Accessible by car, or by bus from Bex station (The stop is: "Le Chamois" – timetables at www.cff.ch)
Looking forward to meeting you soon!
Bernard
Texts : Sandrina Cirafici. Photographs : Stéphane D. Schlup, Pierre-Yves Pièce
Contact
Renseignements pour des locations et autres info@riversong.ch
Addresse
Route de Pont-de-Nant 8 1880 Les Plans-sur-Bex
Tél
Bernard Pulfer
+41(0) 24 524 15 40
+41(0) 79 607 80 65